The time might come that you (or one of your siblings) have to take care of the finances of your parent(s). This is mostly not an easy job. It often coincides with a new situation with your mother or father going to a nursing home and costs tend to increase considerably.
Some obvious guidelines
Get a clear view on your parent's financial situation.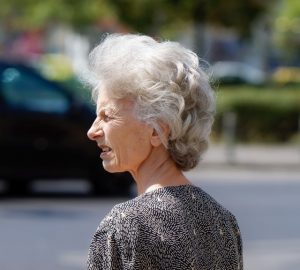 First try to get a clear detail view on your parent's possessions and accounts and if applicable also their debts.
You might find a lot of credit cards, bank accounts, insurances, and so on. The chances are high that you also see some possibilities to reduce or avoid unnecessary costs.
Talk about what you want to change.
Even with you in charge of their money, your parents will appreciate it if you first discuss your plans with them. And if you have siblings, this is certainly the case.
Be as transparent as possible during daily management.
This means that expenses and incomes are communicated in detail to both your parent(s) and your siblings on a monthly base. It's the best way to head off any sibling squabbles.
Use Hot-Accounts to manage your parent's finances
It's clear that you need some powerful administrative tool in order to register the financial details and to easily create monthly financial reports.
Hot-Accounts is a perfect choice for that purpose.
With Hot-Accounts, you can register all kind of securities, going from simple current and savings accounts, credit cards and loans, to assets in asset accounts and investment portfolios.
The program provides standard printing functionality for any information that is shown in a grid. And with the new Cash Books application in Excel, you can also produce fancy reports. With this tool you can as well drill down to any detail information that you want to see.
Both Hot-Accounts and the Cash Books are 100% free but you need a Windows 10 computer to run the program. And if you want to use the Cash Books mini application you also need Microsoft Excel (2010 or higher).
Note: If you already use Hot-Accounts for your own finances, just create an extra Hot-Accounts database to manage your parent's finances. With Hot-Accounts, you can manage as many entities as you want.